Chrysler Crossfire Parts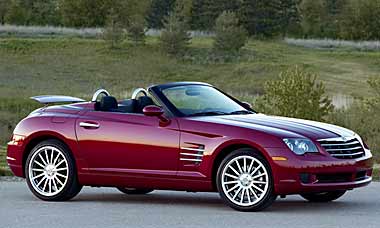 UNeedAPart.com Can Locate Any Chrysler Crossfire Accessories
Running an auto repair shop has many challenges. These include being able to locate parts for various vehicles like Chrysler Crossfire Parts. Not to mention that Chrysler Crossfire owners tend to love their vehicles, thus adding to the importance of being able to find the right Chrysler Crossfire Accessories to finish the job. Or, if you handle your Crossfire's repairs yourself, then you know exactly how hard it can be to find the right Chrysler Crossfire Parts for your car. But now, there's a better way to find the exact parts you need for your repairs. It's the parts locating service provided by UNeedAPart.com. UNeedAPart.com works with over 7,000 auto parts suppliers, so the chances of locating your Chrysler Crossfire Parts are greatly increased.
The Primary Source for All of Your Chrysler Crossfire Parts
One of the advantages of being able to search among the inventories of so many parts suppliers is that virtually every Chrysler Crossfire parts can be located. It doesn't matter if you own an old model of Chrysler Crossfire and you need old Chrysler Crossfire Accessories or you have one of the newer models of the Chrysler Crossfire, you can find the parts you need on UNeedAPart.com. From simple parts like a Chrysler Crossfire Oxygen Sensor to larger parts like a Chrysler Crossfire Brake Rotors, UNeedAPart.com will match you up with the parts dealer who has it currently in stock. No part is too small or too large. We can even locate Chrysler Crossfire engines! Whether you're a professional mechanic or you do your repairs in your own garage, everyone can benefit from the comprehensive parts locating services of UNeedAPart.com.
HOME
CONTACT US
|
DISCLAIMER and PRIVACY POLICY
|
© Copyright 2000 - 2022 UNeedAPart.com - A Used Auto Parts Locator Service for U.S. and Canada
All trademarks and copyrights on this page are owned by their respective owners